14 July is International Non-Binary Peoples Day! We celebrate those who are non-binary, the rich diversity of gender and celebrate people who do not fit into a binary gender.
In really simple terms, a non-binary person is someone who does not identify as exclusively a man or a woman. Someone who is non-binary might feel like a mix of genders, or like they have no gender at all.
Using correct pronouns is important. Many non-binary people prefer the pronouns they/them/their.
Find out more about non-binary pronouns here.
Messages from non-binary LGBTIQ+ Health Australia Team members
Amber Loomis, Policy & Research Coordinator
Pronouns: They/Them
"It's taken me a long time to become confident with being non-binary. Living outside the binary has given me a sense of liberation that my younger self never could have imagined. The first time I was in a workplace that used my correct pronouns (they/them) I felt so much more comfortable being myself. I still struggle sometimes but being surrounded by a community that affirms me has made a huge difference."
Ash Watson, Mindout Coordinator
Pronouns: He/They
"Claiming a non-binary identity means claiming liminal spaces as my own. I never land anywhere, which sometimes can be stressful but is mostly a delight. I am constantly reminding myself: there is no one way for me to do this. I can have what I need from this world. There is no authority on my own self worth and self meaning but my own authority. I also know that my life is a story I am writing in order to claim my own empowerment and safety, and as I take up space, I give others permission to take up space too. Sometimes I hate being so visible. But then I remember. This is just another way to stand in my power."
Events
Pride in Sport is hosting a free public online event to explore current restrictions faced by non-binary people, and initiatives and case studies that sports can adopt to make their activities and competitions more inclusive for all people.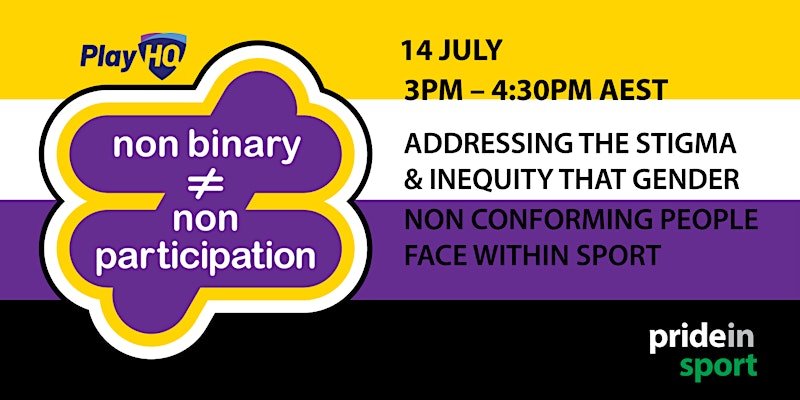 ---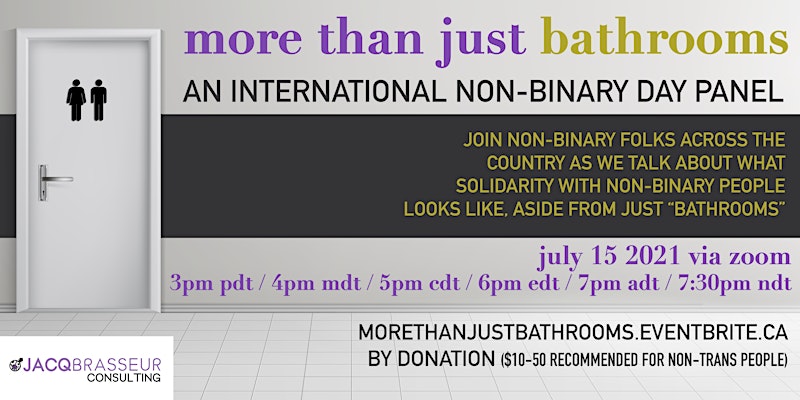 ---
Do you like this post?